Customer Safety is Our #1 Priority During COVID-19!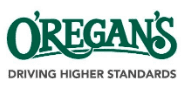 COVID-19 UPDATE from O'Regan's
Vehicle Service
Our service departments are open to offer vehicle repairs and maintenance as an essential service for your driving safety.  We have enhanced cleaning procedures to safely and respectfully service your vehicle including several Contactless Options including Contactless Pick Up & Drop Off and Contactless payment.
BOOK ONLINE or Call 1 888 OREGANS (673-4267)
When you arrive:
Park your vehicle in the service drive-thru or in the guest parking area

For drive-thru leave your keys in the vehicle
For guest parking, park your vehicle and put your keys in our external Key Drop Box

Our Service team will wipe down all high touch areas before driving into the service bay area
We will place a plastic seat cover on your vehicle for the duration of the service
If you choose to come into the dealership, we will maintain a two metre social distance at all times
Our staff will communicate with you by email, phone or text throughout the day
When your vehicle is ready, we will notify you and email you a copy of your invoice and vehicle inspection report
Whenever possible we will process your payment over the phone
Your keys and all vehicle touchpoints will be sanitized before you collect your vehicle
Vehicle Shopping
Shop In-Person or Online
In-Person

To help us serve you as quickly as possible (and to avoid waiting) consider booking an Express Appointment prior to visiting the dealership.

Book an Express Appointment

We will have the vehicle you are interested in sanitized, set aside, and ready to view upon your arrival.

Walk-Ins (customers without appointments) are welcome and will be served in the order they arrived.

We have implemented all government recommended safety protocols to ensure a safe and comfortable environment.
Online Shopping

Browse our inventory online and select the vehicle or vehicles you are interested in.
Contact a member of our team to answer any questions, or to provide you with an individually tailored video with more information.
Take advantage of a great selection of discounts, offers, and flexible financing options to meet your needs
If you have a trade-in, take advantage of our online appraisal tool or connect with a member our team for an evaluation
Complete our credit application online or schedule a private consultation call with one of our credit specialists to complete your application remotely.
Safety Protocols
At O'Regan's the safety of our customers, team, and our community is our top priority.  We wanted to share the added measures we have taken to ensure a safe environment for our guests and staff.
Sanitization Plan – Increased sanitization of all high touchpoints within all dealerships, plus professional daytime cleaning service during the day and nightly cleaning.
Sanitizer Locations – Additional hand sanitizer dispensers and locations in all dealerships for guests and staff associates to sanitize hands throughout the day.
In-Store Community Safety Information – Community safety communications plan in all dealerships, including posters outlining handwashing techniques, social distancing, prevention and best practices.
Test-Drives & Appraisals – Vehicles are sanitized before and after test drives and appraisals.
Service Work Preparation – Guest vehicles for service in-store are outfitted with seat protectors prior to maintenance or repair work, plus all O'Regan's technicians are required to wear disposable gloves to work on vehicles.
Hand Etiquette – As outlined by health officials, O'Regan's staff associates practice frequent hand washing, hand sanitizing and refrain from hand shaking.
Social Distancing – Staff and guests must maintain a 2 metre distance between them in our premises.
Safety Protocol for Guests

​Masks are required in all areas of our facilities.
If you are not feeling well, or if you or someone you live with is in quarantine, travel related or otherwise, please refrain from visiting us, or connecting in person with a member of our team, so that together we can ensure a safe environment for everyone.  We will be happy to service your transportation needs after your quarantine has been completed and when you are feeling better.d
Store hours
At O'Regan's the safety of our customers, team, and our community is our top priority. We are continually monitoring COVID-19 and responding based on the guidance of our governments, public health authorities, and medical professionals.
We look forward to serving you.
Sean & Patrick O'Regan